Develop a Children's Book iPad App 
Using the iPad app, Demibooks Composer, you can develop a children's book iPad app without writing code. See how at FolioAcademy where you can find all sorts of online art tutorials.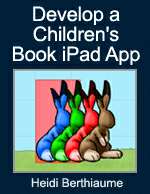 Step by Step Process
Heidi Berthiaume, iPad app Developer at FolioAcademy demonstrates her step by step process on developing your own iPad app. It isn't as hard as you might think. Impress your mom, your friends, your enemies with your own iPad app ready for them to purchase   online.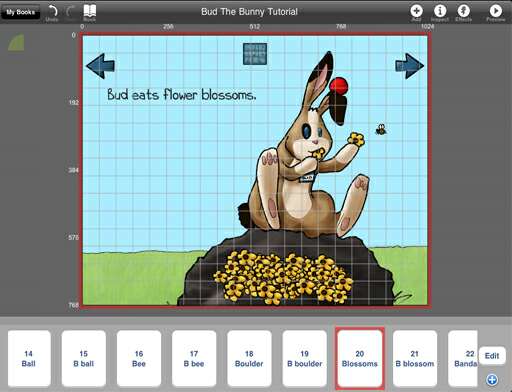 Use 

Composer to make an interactive storybook.

Let Heidi show you how to use Composer to make an interactive storybook with page navigation, animations, physics, sound effects, a voice over, and a Hide & Seek game. All of the interactivity is created from menu options and since you are working on your iPad, when you Preview your pages, you see everything exactly as your reader will. Having developed her Bud the Bunny iPad app and another children's book iPad app for Kane Miller, Heidi Berthiaume shares her experience with Composer using pages from her Bud the Bunny app as specific examples of the kinds of interactivity it is possible to create without learning a programming language. An iPad is necessary to run the Demibooks Composer app.