Illustrator Advice, Pointers and Tips for Children's book artists from Michelle Bayuk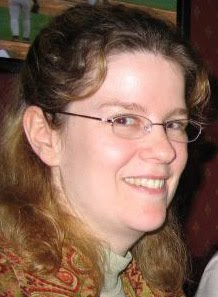 Michelle Bayuk (Director of Marketing for Albert Whitman & Company) agreed to give us a few insights. Illustrator advice, if you will. Like advice for picture book Artist/illustrators and authors. She is NOT an editor but she publishing and specifically marketing in this crazy world of children's books. Albert Whitman has been very good to their authors and Illustrators.  Will Terry has loved working with them over the years. He has illustrated a lot of children's picture books with them. They have quite a track record from their early beginnings in 1919 they've seen their fair share of successes including the very popular "Box Car Children" series (which my mom read to me as a child and I read to my children as a mom, I mean dad).
Before coming to A.W. she served as the Marketing Director for the Children's Book Council as well as marketing and publicity positions at several other children's book publishers, including Millbrook Press and Scholastic.
To make money as an illustrator, Be ready to promote. 
Authors and
artists
 forget that it is a business and they are the lead spokesperson. And yes, you are creating art, but in the end, you need people to buy it. So here is some more Free illustrator advice, Do tell people about your picture book, even if it seems awkward. Have your publishers information handy. Have your author visit information handy. Always have a business card with you. Of course, you shouldn't become that person who can only talk about their book, but there is a happy medium. Most people you meet would love to know. Oh, and don't get too caught up in reviews and Amazon comments.
You need to spend time on social media…BUT!
With so many social arenas open for self promotion, you have to find the best ways to promote and sell your own brand and identity. First of all, you do have to spend time preaching to the choir – especially when it's a big choir. If you're a new author or illustrator, the best place to build a fan base is with people who are already fans of your genre.
Don't be afraid to use
Facebook
, Twitter, Flickr, and other social media, promotion that artists don't use as effectively as they could or should. If you're established, your fan base needs to know when you have a new book. So, yes, you need to spend time on social media…BUT! You don't have to do all of them and you shouldn't be spending hours a day. After all, you do need to work on your next book. My suggestion is to start with one and see how it goes. All the various media have their own personalities and so do you. Find the one (or ones) that fits.
Authors and illustrators need to be out there.
You are the best spokesperson for you work…period. No matter how good a publicist is, they will never know your work better than you do. This used to be done through media tours and answering fan mail. Now, you can stay home more…but you still need to accept speaking engagements and go to conferences and other book events. You need to be part of the community, whether it's online or in person.
The Ability to tell a story with your illustrations is key
If there is a single most marketable aspect of an illustrator's portfolio, I'd say it is the ability to tell the story with your pictures. I know that character design, style, color and quality all work together, but is there ONE thing that floats to the top?
I know it sounds simple, but the ability to tell a story with your pictures. The best picture books have stories in both the words and the pictures. The illustrations are not necessarily literal interpretations of the text. If you haven't already, go to the library and/or bookstore (preferably several and often) and take down 20 picture books. Sort them into piles of "doesn't work" "almost works" "works" and "really works." You'll find a very diverse group of styles in each pile. Your job is to emulate the magic that makes the "really works" really work.
As for what I need as a marketer – a great book with eye-catching illustrations. And then, speed. Publishers like illustrators that meet deadlines.
Should you get an Agent?
Maybe, big maybe. Agents make life easier. It's not always necessary, but it allows you to spend more of your time on the books, less on the paperwork. If you don't have an agent, definitely have any and all contracts looked at by a lawyer that specializes in entertainment/publishing. You need to understand what you're agreeing to and what you'll get in return.
The majic of that Perfect Children's Book, is hard to capture
My dream picture book, from a marketing perspective, has amazing illustration and text, and kids demand that it be read again and again—not very specific, am I? I think those perfect picture books are few and far between because magic is hard to capture. Artists should concentrate on finding and following a vision.
The easiest picture books to market…
– a new picture book by a New York Times bestselling illustrator or author! Other than author or illustrator name recognition, books with good hooks can be easier – back to school, holiday, cancer, bullying, etc. But there's a big caveat, it still needs to be a good book and just because the topic is hot today, doesn't mean it will be hot when the book is ready.
Marketing to the art director, the editorial staff or what?
Illustrators often send post cards quarterly or so to clients that they've worked with or would like to work with. But should they send them to editors or art directors? Does the editorial staff or the art director choose the illustrator for a project or is it more of a collaboration? It's definitely more of a collaboration. Our art director here at Albert Whitman did a blog post that might help with this, you can find here —
 Thanks and have a great day.