Why Do So Many ART Teachers Refuse To Teach ART?
(50% off, 'How to Design a Drawing', details below.)

Many Artists learn more from 'online art courses than in college
I can't tell you how many artists have told me via Facebook, twitter, YouTube, this blog, email, Skype, etc that they have learned more from online classes like FolioAcademy, SVS and otheres, than they did in four years of Art School at 500 x the price! As much as I'd like to pat myself on the back I won't. I won't pretend that I'm doing more than any art teacher should be doing.
How can Artists & illustrators be learning more online than in school?
How can this be happening? My theory is that art was never treated as a serious subject in K-12 and as a result students enter college completely unaware of what they need to learn in a visual arts program. "But Will, I had
A Few 
great art teachers
in high school" It happens, but quite often, in fact more often, art teachers spend most of their time managing students that were dumped in their classrooms from the counseling dept. – I know – I taught High School art and I was in High School Art.  I believe that a lot of art teachers that don't teach either never became accomplished in their own work and never learned the rules, or perhaps they've simply become lazy and willing to take advantage of the system -a system that pays them just as much for being a great teacher as it pays for being a lousy one. It could also be that they are afraid that they will create clones of themselves who will
take away their work
– pure nonsense and scarcity thinking. Or maybe they spend too much time babysitting and policing those students that are only there to screw off and cause trouble. Like I say, I was there.
Drama majors, English majors, Music majors, and Dance majors come to college with much more experience than illustration or art majors.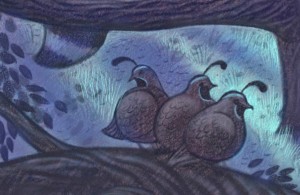 They come with more experience because in Drama, English, Music, and Dance they are taught rules. You can't have a school play if the actors are taught to act their "feelings". Obviously you can't write a story without learning rules about plots, sub plots, climbing action, climax, falling action, resolution. Not to mention, Language, spelling and of course grammar. You can't make music if everyone is doing their own "interpretation" of the song and you can't be an effective dancer without learning "moves" moves that were developed by other dancers.