Indie books, E-Book and Physical Books, Which is better?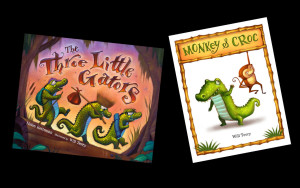 Since I'm a lover of both the physical and the e-book – I don't have a favorite, but I think it's always good to analyze them things for their advantages and disadvantages. So I have compiled a list of pros and cons below.
Pros & Cons for the consumer as well as the author/illustrator
I decided to list both pros and cons from the consumer point of view as well as the author and artist/illustrator point of view. As if I were to be working with a traditional publisher vs indie publishing an e-book. So if you like to purchase books, Illustrate or write children's books, this list is for you. If I miss some points please help me by adding your insights as I know I'll have a different list than some of you. So here we go…
Physical Books, Pros:
Having a tangible artifact; to hold and curl up with on a rainy day.
Larger format for illustrations; A nice illustration to look at, and more fun to paint.
Better legibility in strong light; Like out in the daylight.
Gift-ability; A tangible, 3-D present to give.
Developing a physical library; Looks good on a shelf.
Guaranteed advance against royalties; Cash is king.
Eligible for Caldecott and other medals; Like that's going to happen to me.
Inclusion in school & public libraries; More sales and fame.
Can be signed; The fans love this, and it's a pat on the back.
More prestigious; It's a real book.
Edited by professionals; Fewer typos
Marketed by professionals; People that know what they are doing
Physical Books, Cons
Expensive to purchase
Expensive to print and to publish
Can get damaged and or lost
Hard to see in dim light
Heavy & unwieldy
Less Eco friendly
Limited to multiples of 4 page counts
Travel to purchase & wait for delivery
Can go out of print
E-Book, Pros:
Inexpensive to purchase
Inexpensive to publish
Disaster Proof; you download from your account
Reading in the dark
Light weight; Easy to carry thousands of titles; Moving day is a lot easier.
Eco friendly
Search-able
Adjustable font size
Interactivity
Unlimited page counts
Publishing freedom & autonomy
Update-able
Instant delivery
Quicker to market & royalties
Never goes out of print
E-Book, Cons;
No physical artifact
Comparatively small viewing area
Hard to view in strong light
Not as gift-able
Less pride of ownership
No guarantee of earnings
Not eligible for most book awards
Can't be checked out at the library
Can't be signed
Less prestigious
Self edited
Self programmed
Self marketed
Is the E-Book Better, or the Physical Book?
There you have it, a list of pros and cons but no definite right answer. I can only surmise, that both have their pros and both have their cons. E-Books are better for some occasions or personalities and real books are better for others. Like I said, I love them both. I do think it is cool that anyone can publish now with the invention of the e-book. See the process in a previous blog. You may also want to check out the blog where in my friend Kari Brimhall shares the how to create and publish your own e-book. See 4/22/16.