Digital Painting in Photoshop is still a best seller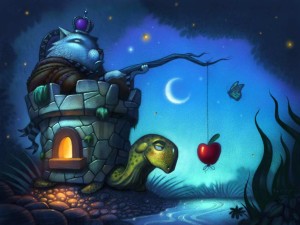 When switched over to Photoshop 5 I thought it might be nice to offer another tutorial.
This is a little sketch I did on my ipad with my finger – I've gone paperless by the way – I never intended to go green but when technology makes it easier to use than paper…
I'm calling this painting "Class System". I find it ironic that often it's the working class/poor who are much happier in life than the rich who control everything but still turn to drugs, alcohol, and suicide. Oh no – I actually have something to say? This is weird.
Digital Painting in Photoshop Tutorial
It was a lot of fun making the video course for  Digital Painting in Photoshop and it has been very successful but it was good to do the sequel. I call it Part 2. Part two was a lot of fun too, and it is very informative for illustrators learning to illustrate in Photoshop.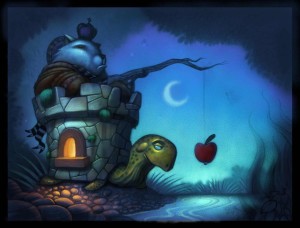 Getting the colors right
Just trying to get the colors right – this piece was a challenge because there isn't a lot of warm light which means almost everything needs to be on the cool side. I usually like to light things with a warm light and then use cool shadows and cool reflected light. Very traditional I know.
It takes patience even when you know the process
Here it was pretty slow going but I'll get there. Here I am just starting to add lighter values and colors and trying to figure out my color scheme as I go. One of the advantages of working digitally  is testing colors on "throw-a-way" layers.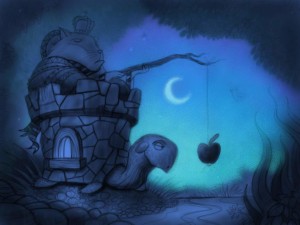 a Multiply layer
I've now added a "multiply" layer and started to work color into the background using the airbrush with the "texture" turned on in the brush pallet. The texture is a scanned texture I made with acrylic heavy gel medium and black and white acrylic paint.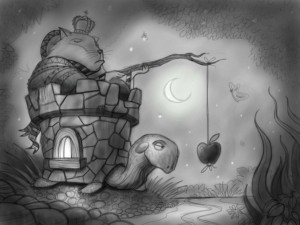 I added the value on the ipad using the airbrush tool.
I want to try to figure out where all the dark and light areas are going to be before I start adding color. This is crucial because once you get deep into the color process it's hard to fix value problems.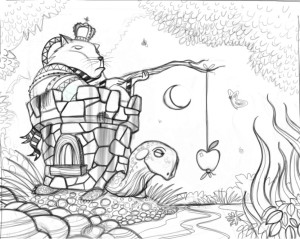 Starting out with a good line drawing and a composition
Fix all your problems in the design, not as you go. You will be glad you did.