Online Art Lessons for FREE! Well, it's like buy one get one free.
It's actually more like, buy one for half price, or buy several for half price, but hey, I'm an artist not a mathemutation, or mathematician or what ever.
Code: xmas
Hard to find: Promo Page: AKA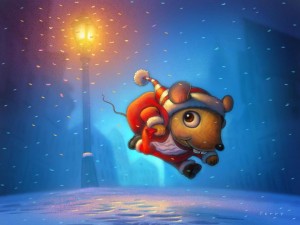 Skip the boring stuff and click LINK… But first, memorize this secret code: xmas (all lower case letters, not Xmas or XMAS and definitely not X-MAS) Then type the secret code in the secret code box and click on the "Activate Promo Prices" box. BINGO! Now every thing is offered to you, our favorite customer, at half price. You can do this clear till Dec. 31.
Will we do this again Next year?
NO! NO! NO! Well, maybe… but probably not, we are thinking of doing a great big cyber Monday sale. But who knows, after all, we still love all our favorite customers.
Last year we let our favorite customers purchase as many of our art lesson video courses as they wanted for half price during the entire month of December. It was a lot of fun and a lot of our fans totally splurged and really enjoyed it. They said things like,
I have been learning a lot form your video courses.  I have been watching them every day for about three months.  I just wanted to drop my deep appreciation to you for being such a brilliant artist and teacher.

I have made a drastic career change from being a scientist to writing/illustrating children's books.  I had no formal training on art and was struggling to break though.  Your video courses really helped me.  When I watch your video I am always inspired, electrified, and motivated.  With all that, I just wanted to say thank you very much for creating such brilliant arts and being a great teacher.

Sincerely, Aiko
Others have said things like, "Thanks", and "Thank you". 
Who are our favorite customers?
Like a grandmother that doesn't want to play favorites, let's just say, YOU are ALL our favorites. However, those who like us on FaceBook and register on this blog site, and say good things about us, and recommend FolioAcademy to their friends everywhere and love us, and follow us and stalk us, (in a good way, not the way where we end up dead or see incriminating photos of ourselves on the internet and stuff like that) and purchase our courses and they think Will is the best and they like Wayne, Will's little buddy, for who he is and they want to be artists when they grow up and they doodle in class and church and they post their kids art work on their fridge, and they're nice people, and they help others and they love others and they smile, and they compliment others and stuff like that. Well, those are our most favorite!
So any way, we are offering all our courses for half price to all our favorite peeps. That's you and any other who can find the hard to find promo page and remember to put the secret code, xmas in the right place and then click on the "Activate Promo Prices" box.
Thank you, you favorite you.
Happy Christmas, and Merry New Year.