The Secret Life of a Freelance Illustrator; Professional Artist
People know nothing about freelance illustration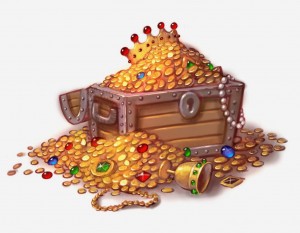 It's amazing how many people know nothing about freelance illustration. I think most people assume you have to be crazy to be a freelancer – they're probably right. Interestingly enough back when I had my highest earning years back in the late 90's my wife would get comments from women at the park like: "Has your husband found a job yet?" or "It must be hard being married to an artist". My wife would say, "you have no idea!" I think she enjoyed messing with them. People with good intent would drop little clues like, "I hear they're hiring over at Home Depot".
Being a Professional Artist or Illustrator was easier back then. 
Back then being a freelancer was a much easier feat than it is today. I've talked at length about the current state of freelance illustration in lectures and one on one. Today the freelance markets are fractured and constantly evolving. I know illustrators who are now bankers, or working at Home Depot. I know editors who are teaching school among other jobs, like at Home Depot. I know editors who are trying to become artists and illustrators. I know illustrators who are now graphic designers or trying to become editors, or work at Home Depot. I even know art directors who have been laid off and re-hired by the same companies to freelance graphic design. I know art directors and editors who have lost their jobs to down sizing and are still looking for their next job. At Home Depot. (the t is silent)
The World has Changed a lot for artists and Illustrators.
The world has probably changed more in the past 10 years than ever before, not counting war or ice ages and crazy stuff like that. I probably sounds naive and over-reaching but can you imagine any other technology that has changed the world in such a short time as the internet? Remember the last time your internet went down and you sat in fetal position sucking your thumb waiting for the horror to end? We can't do anything without it!
Be happy, Say "no" to bad freelance jobs, and drugs of course.   
But I digress. Let me divulge some of my secret activities! Sometimes I don't get dressed until the afternoon. I've skyped without pants (as far as you know) – maybe with you! – but I promise, not with your daughter. I go shopping on weekdays (sometimes at Home Depot) while the world is at work. I work longer and harder than most people with a regular job. I can't remember the last time I put in fewer than 70 hours in one week, sometimes more than 90 – BUT – they were the funnest (most fun, but hey! I'm an artist trying to be a writer) hours I could imagine putting in. Most days I wake up pinching myself (dream metaphor) that I get to do this. It wasn't always like this however. It took me about 15 years to learn that my life is so much better off when I don't spend more than I make and I say "no" to bad freelance jobs. What are bad freelance jobs? The kind that make it hard to sleap and have you cringing when you wake up. I can't tell you what they are because your bad jobs will be different than mine. And hopefully fewer.
The Lonely Artist; Freelance Illustrating has it's downsides
I've wished I could stand around the water cooler and catch up on the latest chatter. I used to get really lonely painting all day (and got hooked on General Hospital for about a year back in 1993). I've called other illustrators randomly from the old directories just to strike up a conversation. I worked on Christmas day once because the client had to have it two days after or they were going to go with someone else. (to be read out loud with a whiny voice) I happened to get paid $13,000 for that job, it was for Sprint, and it only took me about a week to complete. I could do it now digitally in a few days and enjoy Christmas with my family and saved some of that money. And I once earned $20,000 for a phone call (remind me to go into detail on this one on another blog post). Best phone call ever! 2nd best woulda been when when the doctor told me I didn't have worms. LOL.
'Underindulgence': the Key to Happiness?
I've learned to spend less than I make. This is probably one of the most important skills you can learn. Stress is a killer…no really…STRESS WILL KILL YOU. I've had about 3 really stressful times. And I wake up pinching myself wondering if I died all those times.
1) Back when I was stupid I got down to about $800 in my account for the entire month and I didn't have any assignments! I was so nervous I made a few calls to art directors I had worked for in the past. A few of them gave me work and then of course I got a deluge of assignments the week after.
2) Back when I was really really stupid – we were spending more than we were making because we were making lots of money. It was right after a year where I turned down over $70,000 worth of freelance work because my plate was already too full in 1998.Yep – we spent all the money in our account and couldn't get paid from any of my outstanding accounts for about 3 weeks. (Please don't think I'm seeking any sympathy – in fact you should leave a comment with your best synonym for dumb ass)…Luckily I had been saving quarters, nickels, and dimes in a jar. I'm not kidding, I got that puppy off the shelf and counted out $90. Later that day I had my car filled up and groceries in the fridge. I Kept checking the mailbox but each day there were NO checks. We stopped driving unless it was absolutely necessary. Did I mention that our two credit cards were maxed? The following week when the fridge was empty I went for the back up plan – the penny jar! SHOOWEE – $20 later and I was back with groceries again – amazing how far you can stretch your last $20 bucks. Remind me to give you an in expensive recipe for black eyed peas. Eventually we got paid – crazy thing was that I was owed about $28,000 in outstanding checks but this is the lesson: Don't spend it until it's in your account and even then – DON"T SPEND IT!
3) Back when I was Ultra Mega Stupid – we got in over our heads again. (notice a pattern here? some of us have to learn the same lessons over and over) I had about a year when we were going through a really really dry spell for freelance – this was also a transitionary time – it's a long story – but basically I had to learn all over again how important it is to save money. We survived! We downsized. We learned what we needed to have to be happy and what we could live without.
It's not how much you make that matters, it's how much you keep
The good news is that in the past 5 years I've had more money than I did when I was earning much much more. We wasted so much money back then. Now I keep enough money in the bank to pay all of our bills for about 9 months. This is enough time to really make drastic changes if things aren't working out. Don't tell my fam, they will find something or things we just cant live without and make me spend it all.
So there you go – the secret life of a freelancer isn't so secret anymore – Ups and downs yes, but it's the best JOB I've NEVER had.
I painted the image above a few months back for National Geographic Learning. It was one of about 8 paintings I completed for an educational project they had for ESL students. I was given the assignment from Cynthia Currie – an art director I hadn't heard from in about a decade. It was really neat to get a job from her again – I hope she reads my blog so she can see how exciting it was – hint hint!

PS- Here's that inexpensive recipe for Black Eyed Peas:
1 bag Black eyed peas
Water
Salt
Empty peas into a pot, dig bag out of trash and follow cooking instructions on the package.