Learn How to start Painting with Acrylics, using my Dry Brush Technique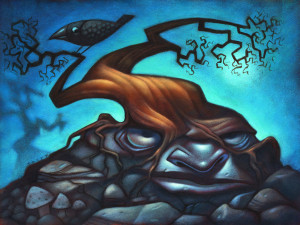 There are many ways to create a painting with acrylics. The way that I do that is, I use a technique called a dry brush technique. I paint with a very dry paint brush with acrylic paint. Little by little, I build up layers of acrylic paint on a textured surface, to create my Acrylic Paint look.
It is so hard to explain my Acrylic Painting  Drybrush style without video.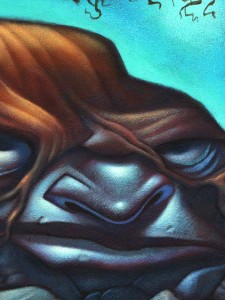 I'm still amazed at how amazing the internet is – I almost think that it's a blessing to have grown up without it. I don't think my kids can appreciate it as much as I do.
The internet has made it possible for illustrators and artists to show and teach our students our techniques. Instead of the frustrations of trying to explain how to dry brush, I can now show it. In the how to paint videos I take the painting you see above from start to finish in real time. I didn't speed this one up so anyone viewing it can see exactly how you can dry brush with acrylic paint. I start it with a sketch, transfer to paper, add acrylic texture, under-painting (or Grisaille), and finally the finished painting using wet paint, glazes, and dry brushing. I talk about everything from materials to design.
Acrylic Paint won't do what it won't do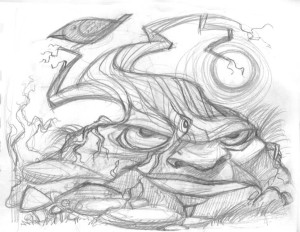 I often hear my students complain about how much they HATE painting with acrylics– I tell them, "It's because you want them to do something that they aren't good for." In these videos I show you why acrylics have been the workhorse medium for illustrators world wide.
Bonus Videos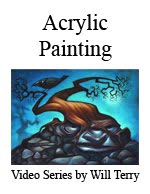 I also included two bonus videos – two different approaches on how to paint using acrylics: Painterly and cross hatching. I really hope these videos are helpful to anyone trying to learn how to paint with acrylics! Click here for more information
And of course, see Folio Academy for all your art lessons on line.